Last fall, I found my way back to a more regular Zen practice. When we moved our family to a small, Midwestern town years ago, it was very difficult to find local groups to connect with, especially as we raised our young children. And so, for many years, I fell out of the habit of sitting at a Zen center. I sat by myself, and only rarely with others. Even when I did meditate with others, it was usually in a very informal space.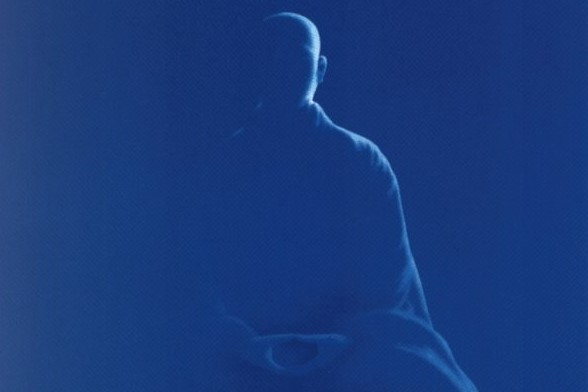 But, after the extreme disconnection during the height of the pandemic, I felt a strong yearning to connect with other practitioners. And, I found it to be an opportune moment, where my own children were a bit older, and it was easier for me to travel to a local zendo. And, many Zen centers had developed strong options for virtual attendance.
It had been years since I had been to a zendo, and from the first moment that I stepped across the threshold, I was grateful for the feeling of entering back into a community of practitioners. Bowing as I entered, and bowing to my cushion, I was also grateful to recognize the simple forms that provide structure to our practice. Settling back into chanting the four vows, bowing, and prostrations, I was somewhat surprised by the feelings of connection that came with these rituals. I found that I had come back to a kind of joy as I picked up the habits of the zendo once again.
I have been thinking more about these experiences, especially with how they contrast with the habits that often fill up our everyday life. Many times, when I notice that I have been drawn into a habit, these are occasions of inattention – distracted while I drive to store, ruminating on some minor issue while doing the dishes, daydreaming while mowing the lawn. As I look at these moments of everyday distraction, and those of great engagement in the zendo, I wonder what the space is that separates habit from ritual.
For a long time, I have been somewhat wary of falling into habitual behaviors. Many teachings warn us about falling into the trap of habitual behaviors, or describe how practice can be a path that frees us from dysfunctional, rigid patterns of thinking. I encountered some of these ideas when I read Suzuki's Zen Mind, Beginner's Mind when I was first learning about Zen:
A mind full of preconceived ideas, subjective intentions, or habits is not open to things as they are. That is why we practice zazen: to clear our mind of what is related to something else.

Suzuki, Zen Mind, Beginner's Mind, p. 88
… as long as you have some fixed idea or are caught by some habitual way of doing things, you cannot appreciate things in their true sense.

Suzuki, Zen Mind, Beginner's Mind, p 112
These and other teachings shaped some of my early approach to Zen. For better or worse, I considered habitual behavior as a kind of trap, something to be avoided. Or, at least that practice involves substituting "bad" habits for better ones. Ritual, as an example of a repeated, patterned behavior, could be considered a habit. But, what is it that distinguishes rituals from the rest of our habits?
To feel for the gap between rituals and habitual behavior, it helps to look closely at what we mean by habit, which I approach from my perspective as a psychologist and neuroscientist. In our everyday use of the term, we are often pointing out a pattern of behavior (or thought) that is repeated, consistent, and perhaps difficult to change. This idea of habit is broadly similar to what I would mean by the term, when speaking as a psychologist. But, research on habits has tested and extended this definition, somewhat.
Habits are behaviors (or pattern behavior) that typically are learned slowly, over many over many repetitions. This learning process roughly involves monitoring the effects of our actions, and learning what we need to do in order to reach our typical goals. Habits are often tied to stimuli in our environment, such that we might develop a habit of always turning left as we leave our house (if our car or bicycle is usually located in that direction), or reaching directly to a specific button to turn off our alarm in the morning.
The key is that a habit represents the behavior (or sequence of behaviors) we have learned to do in a specific place or moment. When we engage in a habit, we can then perform these behaviors without needing to plan out our behavior beforehand, intentionally. Because of this, habits can be performed quickly at the opportune moment, with little planning, and initiated by triggered by cues around us as we work to reach our goals.
One weakness of habits, though, is that they are not very flexible: in order to respond rapidly and with little oversight, we give up the ability to modify our behavior if we encounter an obstacle, and they can be slow or difficult to change. In this sense, we can contrast habits with deliberative behavior – moments where we spend some time consciously considering our options to find the best one.
Our daily life usually represents a mixture of habits and deliberative behavior (and other kinds of behavior), but we will often use a habit for common, typical behaviors. Think, for instance, of making a drive to a well-known location, and how different this experience can be from driving to a new job, or from a new home.
Habits are with us in all parts of our daily life, though we may not even notice them until a change in the environment or our routine draws them out into the light of day. For example, when I started my job at a small college in Indiana, as our department's behavioral neuroscientist, I inherited an aging animal research lab in the basement. The building had been built in the 1960s, and the research lab looked like it had never been updated (and still had its original lime green wall tile).
In one room, I found an enormous surgical light mounted to the ceiling, like something you might expect to see in an old movie (maybe a horror film involving dentistry). The device was in terrible condition, and I was never able to make good use of it. But, removing the light was a difficult prospect, and for perhaps a decade I simply ignored it. Or I tried to ignore it, but many times I walked accidentally into the heavy arm of the light – which floated just at about the level of my head.
The light fixture and I reached an uneasy truce over the years, but I never really appreciated how much it had affected me until it was finally gone. One summer day, after one final bruise to my temple, I gathered some tools and took the fixture down. Like many tasks that have been deferred too long, it was a wonderful relief to finally have the light removed, and to feel that the room was more open, and spacious.
But even though the light fixture was gone, I could still feel its weight in the air. Every time I walked through the center of that room, as I approached the empty space, I found myself involuntarily ducking under that space. It truly was a strange feeling, to watch myself dive under a phantom light fixture. I would laugh, and sometimes felt the need to explain myself to my students (some who had joined the lab after the light was gone).
Intellectually, I knew there was no obstruction there, of course. But, another part of me knew something else, something learned slowly with each time I had struck my head on the heavy counterweight. The past has its own weight, a kind gravity that draws us back to familiar paths.
This habit of mine, ducking under the light fixture, was a great help to me over the years, and saved me from a number of injuries. In the same way, all of our other habits, often operating invisibly, just out of sight, are a crucial part of our daily life. It took me some time to appreciate it, but our habits are a gift, the distillation of our experiences. They allow us to move easily through the common paths of our day, and can free up other parts of our minds. Far from being a hindrance, our lives would be very difficult without habits. In fact, in Parkinson's disease, cells that release dopamine in the brain die off, which impairs the function of structures deep in the brain that are critical for the execution of habits. This can lead to a disruption in the learning or use of habits, making daily life more exhausting, and requiring greater attention to complete everyday behaviors.
If habits are a cornerstone of our daily life, then was I wrong to feel that habits could be harmful? In a sense, yes – habits are not harmful in themselves. Habits can offer us an opportunity to go on "autopilot" – where we find ourselves moving through the world, but with a sense of disengagement. We may be lost in thought, following a daydream or fantasy, or ruminating on the past. Moments when habits can guide our behavior smoothly are also ones where we can fall into a kind of slumber – disconnected from the world around us.
But, this does not have to be the case, and we can look to our experience in rituals for a clear example. As I returned to sitting more regularly last fall, it had been several years since I had visited a Zen center or zendo. I felt quite self-conscious at first, working to remember the simple forms for entering a zendo, taking my seat. But, those old habits came back, and slowly adapted to the specific forms of these new communities. Far from being moments of autopilot, of disconnection, I felt a deep sense of connection – to my body, the world around me, to the group. Especially after the disconnection of the pandemic years, I was so grateful for the experience of sitting again with a community – virtually and in person. These forms offer us – if we are open to it – an opportunity to experience a profound sense of absorption in the moment, and for me, a sense of gratitude and wonder. And in the rituals – all of the forms, chants, each careful behavior – I saw fingerprints of habitual behavior.
In the end, there is nothing special abou the habits that support the rituals of our practice – they are the same as the habits that support our daily life. Each offers us a moment in which we can fall into autopilot, and turn away from reality. And, both offer us an opportunity to cultivate presence, and experience directly our deep connection to all beings. Moments of connection may be more likely in the rituals of our practice, were we have made a commitment, the intention, to engage wholeheartedly. And, where we find the support of our practice community, taking strength from their intention.
There may be moments of mindlessness in the zendo, of course, where we fall into a habit mindlessly. But, our practice is to be aware, and to come back to this moment each time. As we bring that intention to our daily life, we can also engage more mindfully at times when our behavior is guided by habits. Driving to work, or washing the dishes, our intention to engage wholeheartedly can give each habit the depth of a ritual.
References
Shunryu Suzuki. (1970). Zen Mind, Beginner's Mind. Weatherhill, New York, NY.